Fundamentals of International Trade and Freight Forwarding
This course introduces the student to truck, rail, air and ocean transportation and the geography over which goods move. Incoterms® 2020 rules outline the transfer of costs and risks as the goods are transported from seller to buyer. It also presents how buyers and sellers manage risk with a variety of international payment methods and cargo insurance, knowledge of commercial documents and their completion, export packaging, cargo security, dangerous goods and alternative transport solutions to enable students to properly cost and quote on a shipment.​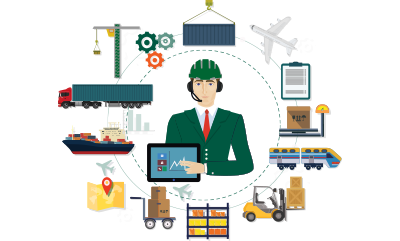 Freight Forwarder, Logistics, Transportation
In addition to the Fundamentals, the Freight Forwarder, Logistics, and Transportation course explores project cargo, air and ocean charters, with an extensive portion devoted to customs and regulatory compliance leading students to the basics of transportation law and legal liability, including CIFFA's Standard Trading Conditions. It also covers wider logistics and supply chain management concepts, including discussions on technology, increasingly important sustainable logistics as well as basic concepts of sales and marketing.